DerBlödeDritteMittwoch #90
16. OKTOBER 2019, 20h30
grillX, 1010 Wien, Petersplatz 1
bob & mike
 synthesizer & small analogue instruments
#pool #motion # transformation #moment #konzert
Isabelle Duthoit & dieb13 voice & turntables
#duett #first_encounter #improvisation #bandwidth #konzert
BEAM SPLITTER: Audrey Chen & Henrik Munkeby Nørstebø voice & trombone
#intimacy #exposed #relationship #konzert
Die französische Vokalistin Isabelle Duthoit und der wiener Turntalist
dieb13, beide bekannt für ihre unverwechselbaren Stile und ihr großes
musikalisches Spektrum, spielen seit mehreren Jahren im Quartett "Where
is the Sun" zusammen. Beim blöden Dritten Mittwoch treten sie jetzt zum
ersten Mal im Duett auf. Mit maximaler improvisatorischer Bandbreite
darf gerechnet werden.


pic based on photos by noid + sophie thun
https://de.wikipedia.org/wiki/Isabelle_Duthoit
https://de.wikipedia.org/wiki/Dieb13


artist / musician Boris Baltschun and double bassist / composer Mike Majkowski, combine forces to form a duo, both using analog electronic instruments, occasionally extending their instrumentation with various acoustic instruments. Pools of motion transforming into suspended moments, slowly melting away into other terrains.


Boris Baltschun – analog synthesizer

Mike Majkowski – small analog instruments

Mike Majkowski: bassist with various experimental music groups, as well as a producer of solo music. His work primarily focuses on resonating frequencies as well as relationships between stillness and pulse, and ranges from purely acoustic through electro acoustic to electronic.
Majkowski's latest solo album, Between Seasons (Endless Happiness):
youtube & soundcloud

Boris Baltschun (*1974) is a musician and artist based in Berlin. He studied sonology and composition.
http://ohnetitel.org
BEAM SPLITTER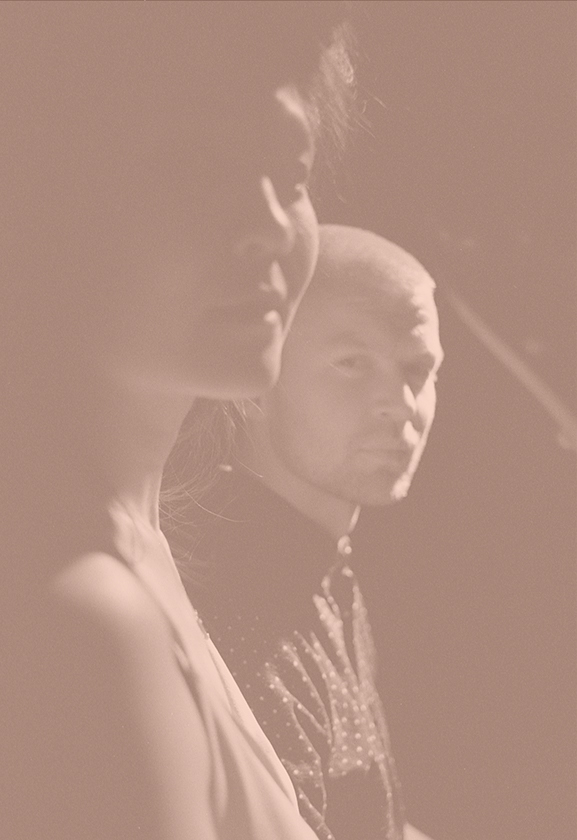 Audrey Chen & Henrik Munkeby Nørstebø
is a duo for amplified voice, trombone
and occasional analog electronics.
Utilizing the pure sounds of acoustic and closely amplified sound sources, the duo joins together two individual voices into a distinct dialog that delves
beyond the borders of the corporeal elements of extended technique and sound. There is an intimacy and conflict that becomes evident as the two personas intertwine, in moments joining together seamlessly and in the next, being left with the feeling of irrevocable fracture. The two manage between these extremes with a kind of improvised grace that reveals an effort towards a common goal. It is an honest metaphor for a human relationship in process that even in the most serene moments can leave one raw and entirely exposed.

https://www.beamsplitter.org